Core Mediation Advocacy
1 Day or x 3 evening modules
Open courses at per person rates. In house courses available at group prices on request
Learning Objectives
To be able to advise the client whether, and if so, when to mediate, being appraised of all the advantages and disadvantages attaching to your lay client's interests.
To be able to explain with confidence the process, the procedure you desire for your client's mediation, the cost, timetable and potential outcomes, and to compare these with both litigation and other dispute resolution methods.
To engage actively and on an informed basis in mediator selection.
To advise upon the content of the mediation agreement.
To understand and be able to advise upon the corpus of law now surrounding mediation practice concerning

The validity of contractual clauses containing agreements to mediate
The enforceability of the mediation agreement
Confidentiality of the process
The existence or otherwise of a 'mediation privilege'
The enforceability of settlements obtained in mediation
Mediation under actual or implicit duress by the courts
All questions of costs

To engage directly and proactively with the mediator prior to the mediation on matters of process, including date, venue, attendees and their roles, and, where appropriate, on the issues, potential solutions and potential problems.
To engage in a pre-mediation conference with your lay client to obtain a clear understanding of not just the legal case, but the client himself or herself, the client's wider business affairs, financial viability, reputation, perceptions of the other side's position, any ongoing or intended ongoing relationship between the parties – whether commercial, social or personal; the client's needs, aspirations and expectations from the process. What, for the client, represents success; what is his or her ambition for the outcome; and what is most important – not to the law, not to you – to the client. And what might be the other party's views of such questions.
To prepare the documentation required by the mediator or the process, including a case summary, list of issues, position or interest statement, schedule of financial claim, costs schedule or budget, draft settlement agreement or heads of terms, draft Tomlin order, or any legal, expert or evidential analysis that may be apposite to the circumstances.
To prepare conscientiously for the mediation day, including getting up the legal case to the standard needed at trial, subject only to the available information; to build on that foundation your knowledge and arguments in respect of the client's wider needs and interests; to understand your client's aims, and prepare an opening statement accordingly; to formulate your negotiation tactics; to know how to proceed in joint session; to know when and how to use the mediator as an ally to find out information and promote a particular deal; to know when to protect the client from being manipulated; to know when and how to make concessions;  and always to be able to advise the client what will probably happen if a settlement cannot be achieved – the cost of walking away, formulated as part of the best alternative to a negotiated agreement ('BATNA') and, alternatively, the worst ('WATNA') or probable ('PATNA').
Bespoke Mediation Advocacy for Senior Practitioners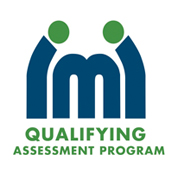 For IMI Mediation Advocacy Accreditation please click here
In-house Training
6-8hrs as requested, x 2 mornings or evenings
Price on application
Learning Objectives
To indentify and engage in advanced mediation dynamics
Securing party control
Getting the best from the mediator
Advanced planning for mediation
Advanced negotiation strategies and counter-measures in mediation
Understanding evaluation in mediation
SCMA Registered Civil/Commercial Mediator Training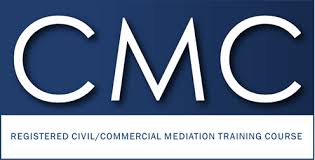 From £1500 per person
PROGRAMME OUTLINE and SYLLABUS
Day 1
09.00 Welcome
Introductions
The course
what will be covered in the next 5 days
assessment
An overview of mediation in context
a brief overview of the dispute resolution landscape – litigation, arbitration, hybrids etc
importance of early intervention
definitions
key features
The structure of Commercial Mediation
Different Mediation models
Mediation principles and common features
Mediation ground rules – application to informal and formal models of mediation
confidentiality
privilege
authority
The 5 stages of mediation – brief overview
preparation
opening
exploration
negotiation
closing
The Decision to Seek Mediation
Routes to Mediation
The Role of the Mediator
The Role of Party Representatives
Choosing a mediator
The Mediation Agreement
Preparation Phase: The Pre-Mediation Process

attendees,
paperwork,
preliminary meetings,
fact gathering,
liaison with legal representatives

The Mediation Meeting
Basic Skills for Effective Mediation
Demonstration Exercises
Not before 17.30 Close
Day 2
09.00 Review of Day 1 learning
Advanced Skills for Effective Mediation
Party preparation
The opening session
importance
control by mediator
length
general management
room set-up
opening statement by mediator
The Exploration Phase
Verbal communication skills and techniques
Active listening
empathy
questions
re-framing
reality testing
summarising
Role play exercises
Not before 18.00 Close
Day 3
09.00 Review of Day 2 learning
The Attributes of an Effective Mediator
Utilising Mediation Principles
Negotiation Phase

Using and Dealing with Negotiation Strategies
Getting to Yes
Breaking deadlock

Understanding other Mediation Structures
Using Mediation Skills in other ADR processes
Negotiation exercises
Role play exercises
The mediation market – Introduction to Restorative Justice and Observations
Not before 18.00 Close
Day 4
09.00 Review of Day 3 learning
Settlement or Concluding Phase
The Settlement Agreement
Time Limited Mediations
Ethics in Mediation
Costs Issues
Skills exercises
Role play exercises
Mentoring for assessment
Not before 18.00 Close


Day 5 
Assessment Day
09.00 Introduction to Assessment Methodology and Assessors
Role play exercises
Mentoring
Multi Party Mediation
Co-mediators
Dealing with Mediation "Failure"
Awareness of Regulation and Juridification
International and cross-border mediation; the EU Directive
Observations; SCMA Mediation Advocates; SCMA Mediators Panel
c.16.30 Close of Course
Post Course Assignment
Note: The course will be conducted in English and apply English law.
SCMA reserves the right to alter the programme as it considers appropriate